In order to better respond to new working methods, our business center also provides a co-working space on the top floor of the building, with a breath-taking view of all of Tunis.
Our coworking space is destined for :
Professionals who do not need equipment to work other than a good internet connection (100 Mb fiber optic).
Professionals who are looking both for a place conducive to creativity and innovation, with flexible formulas for access.
Professionals who wish to develop their business network in a relaxed environment, suitable for exchanging and sharing with other professionals.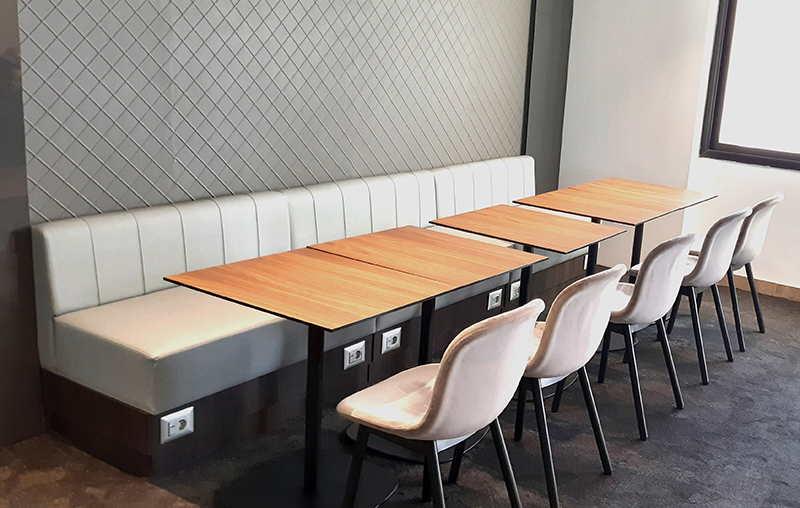 Half time
10 coworking days / month
2 hours meeting room / month
10% discount on meeting room rental
Full time
20 coworking days / month
4 hours of meeting room / month
10% discount on meeting room rental
Advantages of the coworking solution of Tunis Business Center :
Enjoy a cost-effective solution in an exceptional location in the heart of the business district of Tunis.
Enjoy a high-performance infrastructure: unlimited high-speed broadband internet access by fiber optic 100 Mb, rest areas and meeting rooms, a-la-carte / tailor-made services (private furnished office, domiciliation, phone answering service, administrative assistance).